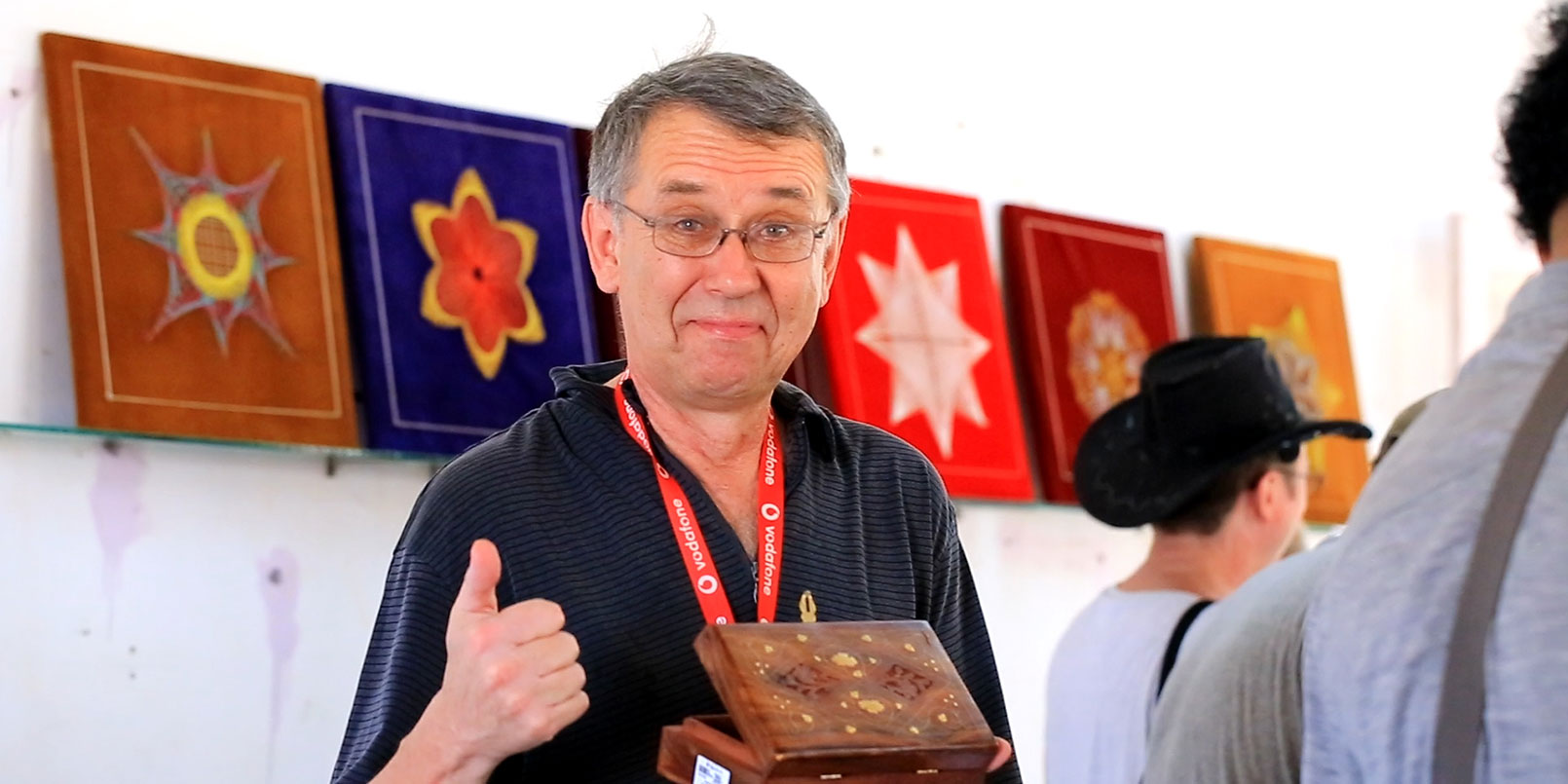 8TH INTERNATIONAL ARTS AND CRAFTS FESTIVAL AT SARGAALAYA – KERALA ARTS AND CRAFTS VILLAGE
The 8 th Edition of Annual Crafts Expo – Sargaalaya International Arts and Crafts Festival will be organized by Sargaalaya Kerala Arts and Crafts Village, Iringal from 20 th December 2018 to 7 th January 2019. Sargaalaya's Annual Crafts Feasts offered unique experience for every
Visitor and participants for the past 7 years. Sargaalaya Kerala Arts and Crafts Village Iringal, an initiative of Department of Tourism,
Government of Kerala, managed by Uralungal Labour Contract Cooperative Society Ltd. is the best of its kind in India and is one of the most attractive tourist destinations in Kerala. Sargaalaya has been awarded as the India's Best Rural Tourism Project by the Ministry of Tourism, Government of India. With responsible tourism as its policy, Sargaalaya is a strong empowerment for the traditional handicrafts artisans in the whole country. Recently
Sargaalaya got South Asia Travel Award. In its annual International feast, Sargaalaya International Arts and Crafts Festival (SIACF) 200 selected artisans from various parts of India along with more than 100 permanent artisans of Sargaalaya will attend India's Unique Crafts Fiesta. Besides the exhibition and sale of exquisite handicrafts, we are also putting up a variety of traditional Indian art forms performed by talented artists of the country. A Pavilion showcasing Artefacts from selected traditional crafts villages of Kerala, "Tribal Village", "Kalari Village" and Kerala Food Festival will also be organized as a part of this Edition of Annual Crafts Festival.